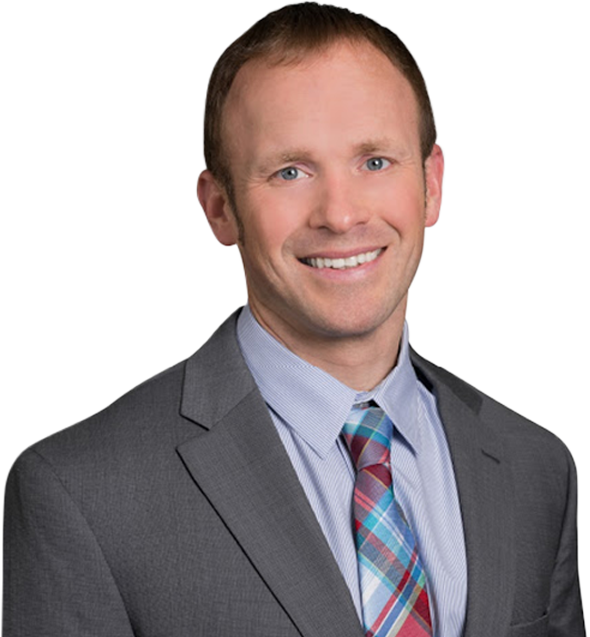 J. Christopher Gayton, M.D.
Board Certified Orthopedic Surgeon
Hand and Upper Extremity Surgery Specialist
Dr. J. Christopher Gayton is an orthopedic doctor serving patients in Conway and Myrtle Beach, South Carolina. As a fellowship-trained hand surgeon, board-certified in orthopedic surgery, Dr. Gayton specializes in hand and upper extremity care. Dr. Gayton has extensive training and experience in treating injuries and conditions of the hand, wrist, elbow, and shoulder, including carpal tunnel syndrome and arthritis of the hand, wrist, and shoulder. He also treats fractures of the upper and lower extremity.
Dr. Gayton's expertise includes elbow arthroscopy, wrist arthroscopy, shoulder arthroscopy, open and endoscopic carpal tunnel release, and total shoulder replacement. He offers surgical services to patients as a hand surgeon in Conway at the Conway Medical Center and in Myrtle Beach at the Carolina Bone & Joint Surgery Center.
Dr. Gayton earned his bachelor's degree in cellular biology at the University of Georgia in Athens. He then went on to complete his medical doctorate at the Medical College of Georgia – Georgia Regents University in Augusta. Dr. Gayton completed an internship at St. Joseph Mercy Ann Arbor in Ann Arbor, Michigan, and his orthopedic surgery residency training at Wright State University in Dayton, Ohio.
While in his residency, Dr. Gayton completed a research fellowship with Wright State University. Wanting to specialize further, he underwent hand and upper extremity fellowship training at Allegheny General Hospital in Pittsburgh, Pennsylvania.
When not seeing patients, Dr. Gayton enjoys waterskiing, hunting, snow skiing, and cheering on the Georgia Bulldogs. He and his wife are passionate about international medical missions, having served in the Philippines, Bangladesh, and Kenya. They also enjoy exploring the Grand Strand with their three kids.
Dr. Gayton is available to see hand, wrist, elbow, and shoulder patients in Conway.
Bachelor of Science in Cellular Biology: University of Georgia, Athens, GA
Doctor of Medicine: Augusta University Medical College of Georgia, Augusta, GA
Internship: St. Joseph Mercy Ann Arbor Hospital, Ann Arbor, MI
Orthopedic Surgery Residency: Wright State University Boonshoft School of Medicine, Dayton, OH
Research Fellowship: Wright State University, Dayton, OH
Hand and Upper Extremity Fellowship: Allegheny General Hospital, Pittsburgh, PA
American Board of Orthopaedic Surgery
American Academy of Orthopaedic Surgeons
American Society for Surgery of the Hand
Christian Medical & Dental Associations
International Hip Fracture Research Collaborative
Coastal Carolina University
Aynor High School
Carolina Forest High School
Conway High School
Pittsburgh Pirates, 2014 – 2015
University of Dayton, 2013 – 2014
Wright State University, 2008 – 2014
Carolina Bone & Joint Surgery Center
Conway Medical Center
Arthritis of the Hand and Wrist
Arthroscopy of the Wrist, Elbow, and Shoulder
Hand Rehabilitation
Open and Endoscopic Carpal Tunnel
Shoulder Arthroplasty
Sports Medicine of the Upper Extremity
Fractures of the Upper and Lower Extremity
J. Christopher Gayton, M.D.